CALL FOR PAPERS
Download:

Call for papers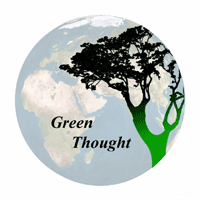 Dear Author(s),
Green Thought, a scholarly and refereed journal, provides an authoritative source of information for scholars, academicians, students and professionals in the fields of current environmental problems, environmental theories, Green political, social and economic thought, eco culture and environmental education.
The journal is oriented to theoretical studies of environmental policy and its implementation in practice, both in Serbian and other national ecological policies, and especially international environmental policy.
It is the main research platform for Center for environmental policy and sustainable development of Faculty of political Sciences, University of Belgrade, Republic of Serbia. Contributions should therefore be of interest to scholars, students, practitioners and researchers of environmental politics and policy.
Journal is published twice a year (June and December) and is peer reviewed. All papers are reviewed according to the Journal's criterion.
Final submission deadline: 15th May 2013 for the first issue and 15th November for the second issue.
Visit our website: http://cepor.fpn.bg.ac.rs/
For further information please call: Prof. Dr Darko Nadic +381637799546
Or write him at: darko.nadic@fpn.bg.ac.rs or cepor.fpn@gmail.com

Best regards,
Darko Nadic
Editor in Chief of the journal Green Thought
Center for environmental policy and sustainable development
Faculty of Political Sciences
Jove Ilica 165
11000 Belgrade
SERBIA